RUDIS Ninety-5 Youth Wrestling Shoes - Ninja
Sale price
$75
Regular price
$125 USD
Unit price
per
Product Overview

Travel back in time and relive the glory days of past legends with the RUDIS Ninety-5 Wrestling Shoe. Inspired by the retro styles of the nineties, this wrestling shoe is a nod to legends of the past decade. Crafted with a dual-pod outsole for superior mat traction and a synthetic suede upper, the RUDIS Ninety-5 will break-in quickly.
Features

Multi-Directional Outsole
Split Sole Style Outsole
Synthetic Suede Upper for Durability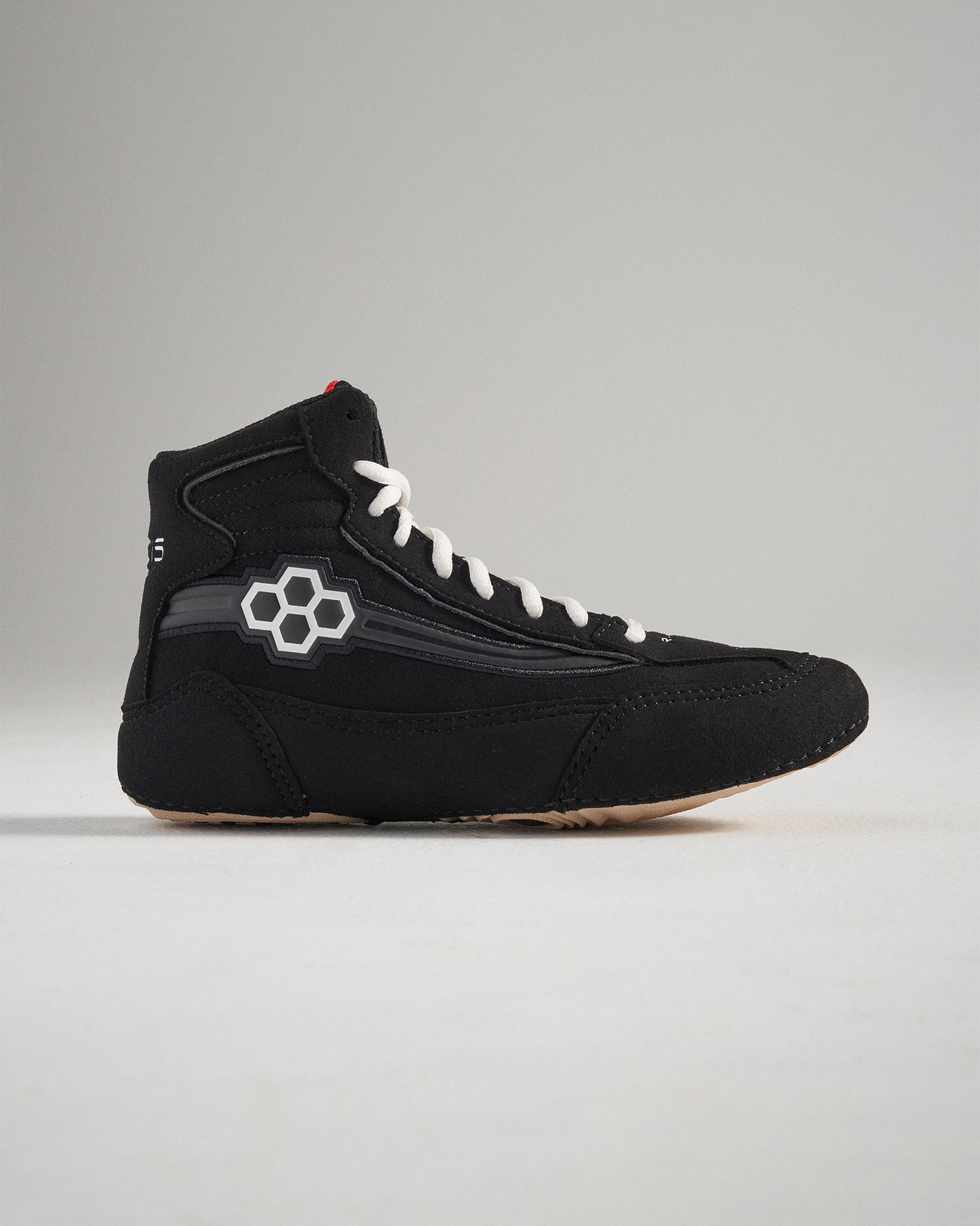 RUDIS Shoe Size Chart
All sizes displayed as ( Men / Women )
Wrestling Shoes
Considering KS Wrestling Shoes?
Most customer prefer half to a whole size up to accommodate KS wrestling shoes' compression-like feel.
Like a Classic Fit & Feel?
We recommend any RUDIS (Colt 2.0, Alpha 2.0, Ninety-5) or Dave Schultz Models (SF-Tbilisi 2.0, Samurai Speed). These shoes fit like a glove. If you prefer a more spacious fit & feel, order a size up.
Training Shoes
Our training shoes fit true to size.
MEN
WOMEN
1 (Youth)
2 

(Youth)

3 

(Youth)

4 

(Youth)

5.5 

(Youth)

5 (Youth)
6.5 (Youth)
5.5
7
6
7.5
6.5
8
7
8.5
7.5
9
8
9.5
8.5
10
9
10.5
9.5
11
10
11.5
10.5
12
11
11.5
12
13
14
RUDIS Ninety-5 Youth Wrestling Shoes - Ninja
Frequently Bought Together